Indigo Run Plantation is situated in the middle of Hilton Head Island, with I-278 to the northwest, and Marshland Road running along the southeast.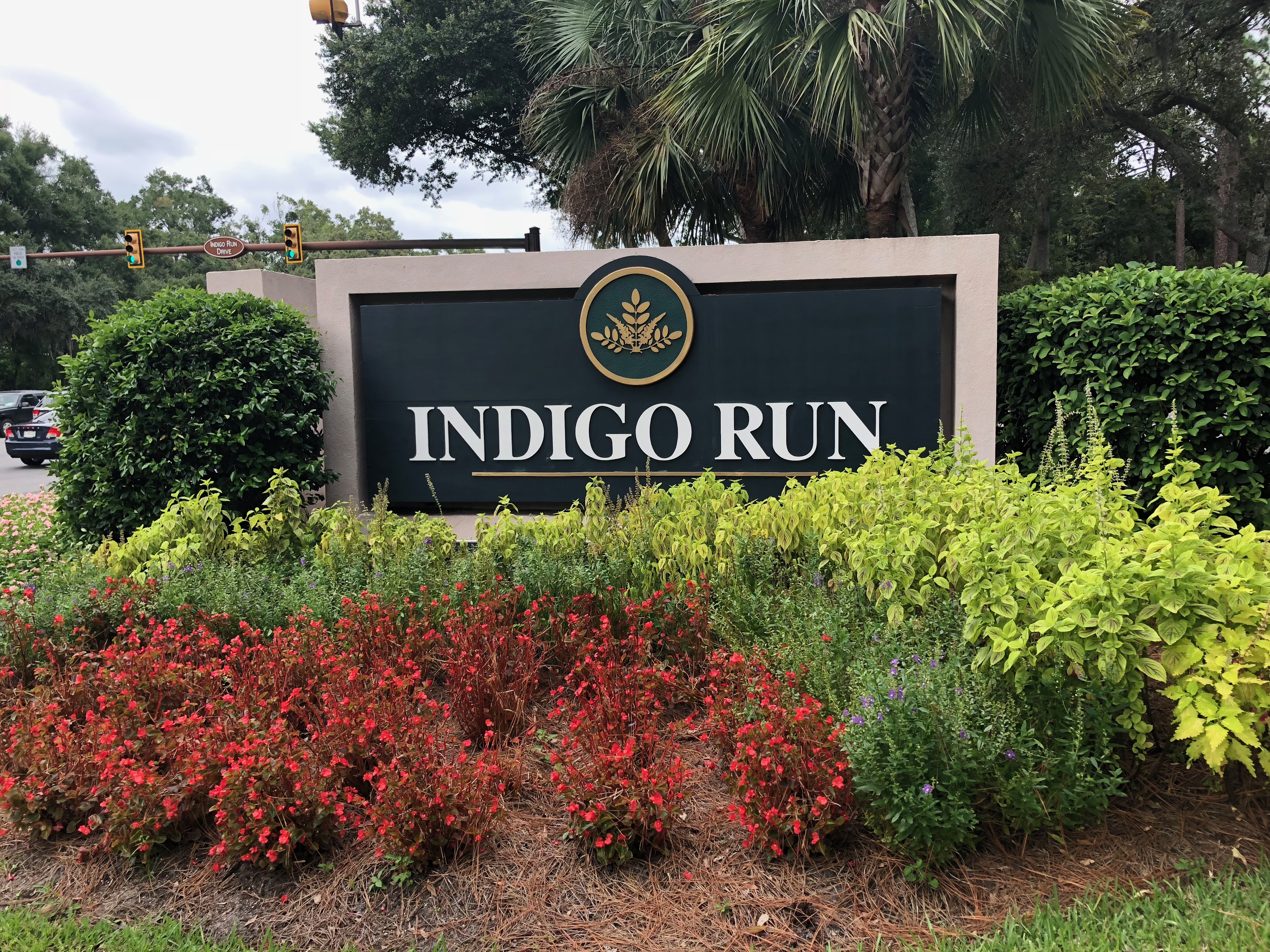 Living Accommodations
Comprised of 1,400 beautiful acres, Indigo Run boasts a quiet community largely comprised of single family homes. Residents value the low-key lifestyle and quiet neighborhoods, due to the scarcity of rentals.The community has 5 security gates conveniently located to provide quick access to both ends of the Island. Indigo Run has 23 miles of road and 11 miles of perimeter fence. The gates, roads and perimeter fence are monitored 24/7 by an armed security force consisting of 10 professionally trained Security Officers.
Lifestyle
Outdoor enthusiasts experience breathtaking views as they bike, jog or walk their dogs on our extensive leisure trail system. Residents enjoy getting to know their neighbors through various men's and women's clubs, recreational groups and through the homeowner's association.
Amenities
Two premier, Niklaus designed golf clubs, six tennis courts, a swimming pool and fitness center give residents plenty of ways to keep physically active. Dining options range from casual to fine and family-friendly to special occasions.