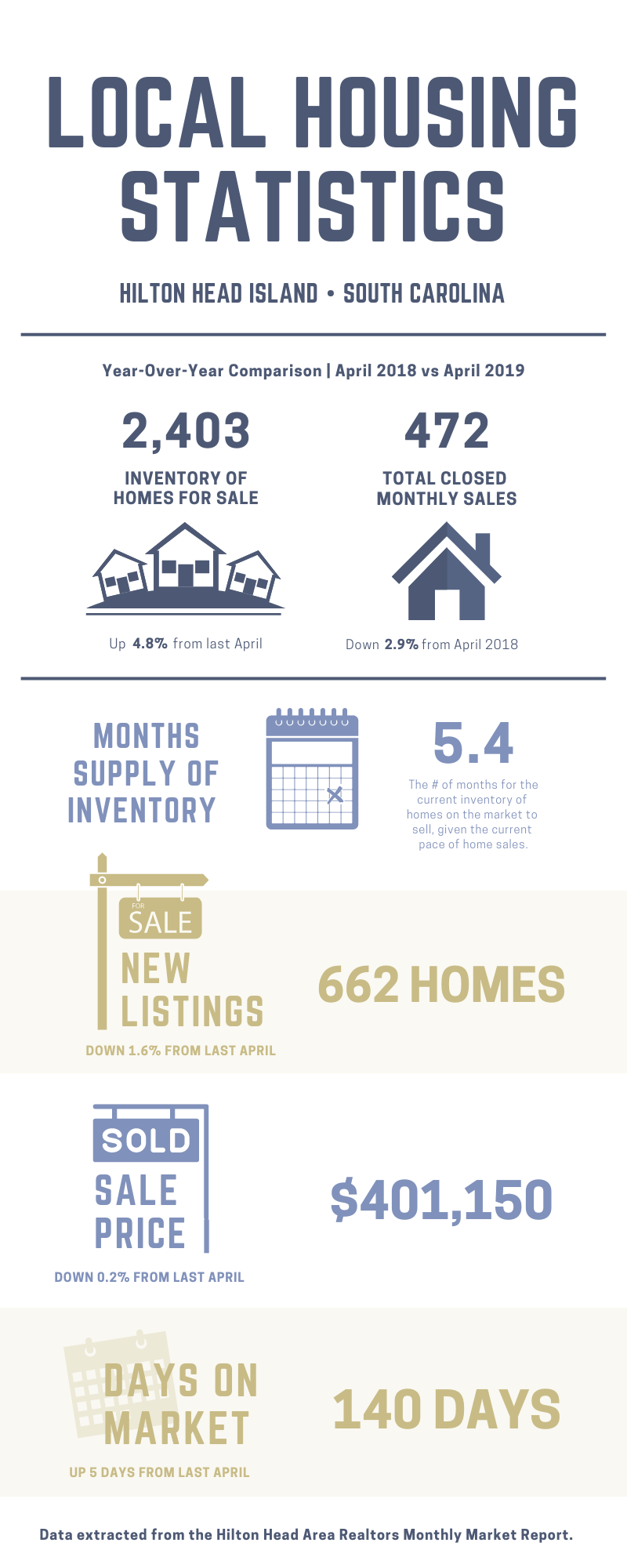 Information you need to know:

For Buyers. The market is picking up on Hilton Head Island now that spring is in full swing. The total inventory of homes for sale is up 5.4% from what it was last April - with 2,403 homes currently on the market. The number of new listings this month is sizable at 662 homes despite a 1.6% decrease from April 2018. In these market conditions, you may have questions about buying a home - especially how to do so at a fair market price. This can be made easier with the help of a real estate agent. If you or someone that you know is interested in looking for a new home within the next few months, or even years, please contact us for help!

For Sellers. It's a great time to think about selling and if you are interested in learning more about the process of preparing your home for sale and listing it, please contact us so that we can walk you through everything that you need to know - especially how we can best position your home in the market to get you top dollar!